STOP IN FOR $1 TUMBLED ZEBRA AGATE GEMSTONES ALL MAY LONG!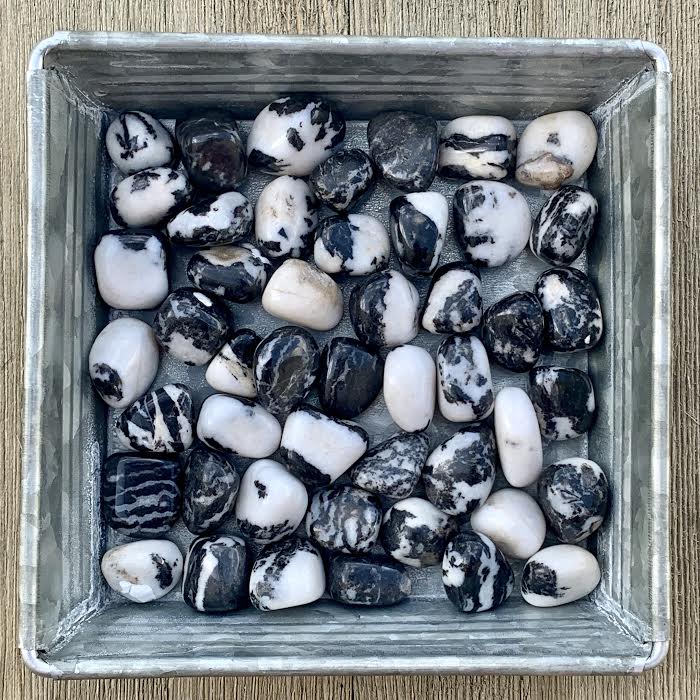 GEM OF THE MONTH • MAY 2019
Yin + Yang • Decision Making • Healing

Zebra Agate encourages a sense of reality and pragmatic thinking. Zebra Agates with uniform lines soothe those who desire peace and harmony, while those with irregular lines can stimulate action and important decision making. Agates promote self-acceptance and confidence and encourages one to speak their own truth. Zebra Agate helps overcome negativity and bitterness of the heart by healing anger, fostering love, and lending the courage to start over. It is an all-around healer and very useful for any kind of trauma.

Affirmation: "I am capable, worthy, and accepting of a fresh start for my Higher and best good."